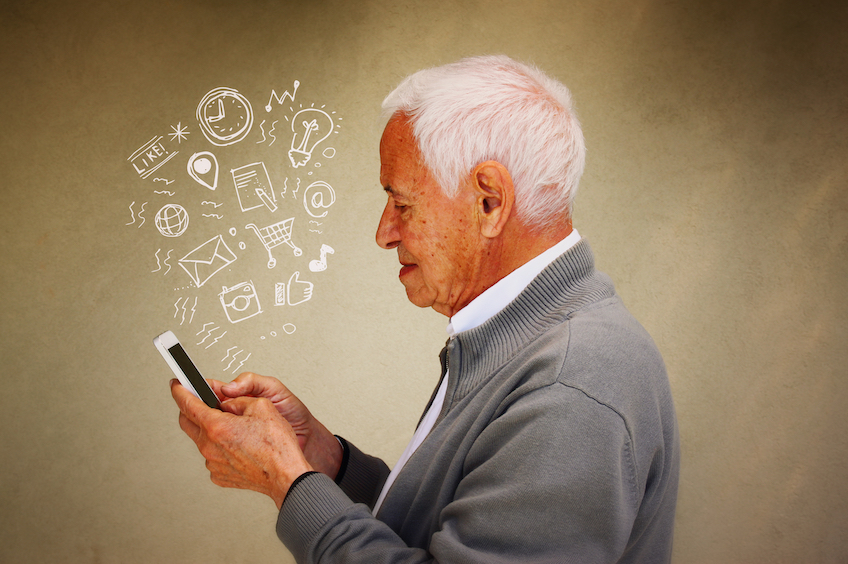 ---
At the beginning of 2008, Facebook had close to 100 million daily active users. Facebook was exploding. During that time, I was working as a sales counselor for a large senior living community located in Northeast Florida and during one of our weekly sales meetings, I urged my boss to allow me to put our community on Facebook. I tried to explain that Facebook had just launched something called Facebook Pages, what it was, and how it could help with our sales growth. She looked at me as though I had completely lost my mind. "Seriously," she said. "Is that a joke? Facebook for business? LOL!" I recall everyone at the meeting laughing hysterically, in slow motion, which seemed to go on for an inappropriately long period of time. The experience reminds me of that now famous "Today Show" clip where Katie Couric asks Allison, which I assume is one of her producers to "explain what the internet is."
They've since come around, but at a very late point in the game. And it wasn't just my senior living community. The entire industry was slow to adopt. They're sorta like that guy that shows up late to the party, you know, right when people are starting to leave.
Where's everybody going? Everybody's going to Instagram. 500 million people log in to Instagram daily. And, while the share of American's using other social networks remains the same, Instagram has seen a significant uptick. A research firm called eMarketer predicts there will be close to 1 Billion daily users by 2021.
There are many reasons why, but that's another topic for another day. The point is that it is happening. And, as this party is just getting started, the senior living industry, again, isn't anywhere to be found. And it's really too bad because I believe that Instagram is the perfect platform for this type of business. People love Instagram because it's visual, social, and fun. It's also a microblog which is hugely popular. And best of all its free! Isn't this everything that you want to show about your community to the people who matter? Those being the decision makers? And best of all, you can manage your Facebook business page directly from Instagram. Two birds with one stone.
Instagram isn't just for young people. Not anymore. Adult children, the people who help make the decisions for their senior parents, are flocking to Instagram in droves. And as of this moment, only 1% of the communities in and around Jacksonville, have an Instagram Page. And they too, want to see if your community is social and fun.
Oklahoma land rushes don't come around very often and you already missed the Facebook landrush, so you might want to saddle up.